Fast forward your fitness
to build muscle and burn fat

Feel stronger, look stronger, be stronger

SCULPT YOUR BODY AND BUILD MUSCLE
Achieve a sculpted and fit physique with EMSCULPT NEO, the highly sought-after non- surgical body contouring procedure.
Utilizing cutting-edge combined radio frequency and electromagnetic technology, this advanced treatment painlessly constructs, fortifies, and enhances muscle tone, while causing fat cells to self-destruct. Experience the transformation of what a stronger core, lifted and firmer buttocks, toned arms, and strong legs can feel like.
Begin your journey towards a more athletic and slender body by arranging a consultation with MD Muscle Recovery & Aesthetics.
Increase muscle thickness
Slimmer and sculpted physique
20,000 powerful contractions in 30-minutes
FDA approved and scientifically trusted
Pain-free and no downtime
Non-surgical alternative to butt lift
This therapy employs a single applicator to administer both HIFEM (High Intensity Focused Electromagnetic technology) and synchronized RF (Radio frequency) energy. The RF energy warms up the underlying tissue, priming the muscles for contractions and inducing lipolysis, or the demise of fat cells. Meanwhile, HIFEM triggers supramaximal contractions that result in the generation of new muscle cells and reinforce existing muscle fibers. By disrupting the fat cells with thermal energy, they melt away and are naturally eliminated by the body as waste. Once eradicated, the fat cells are gone permanently!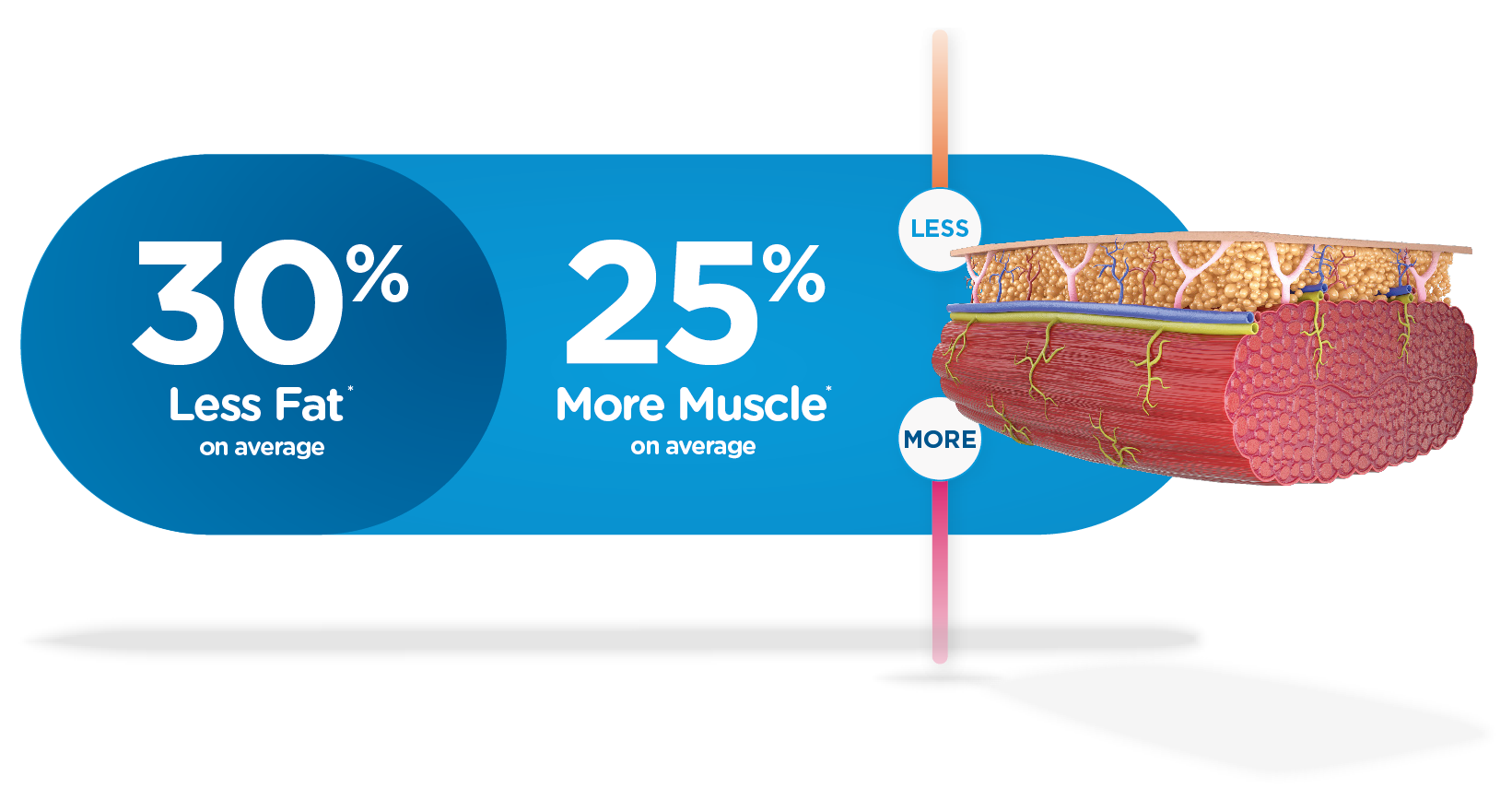 EMSCULPT NEO Treatment Areas
This advanced technology works the large muscle groups… Biceps, Triceps, Abdomen, Flanks, Glutes, Thighs (outer & inner), Quads, Hamstrings, & Calves.
As we age, we can lose as much as 3-5% of muscle mass every decade after the age of 30. The EmSculpt Neo is a non-invasive treatment that can efficiently build your muscles by 25%.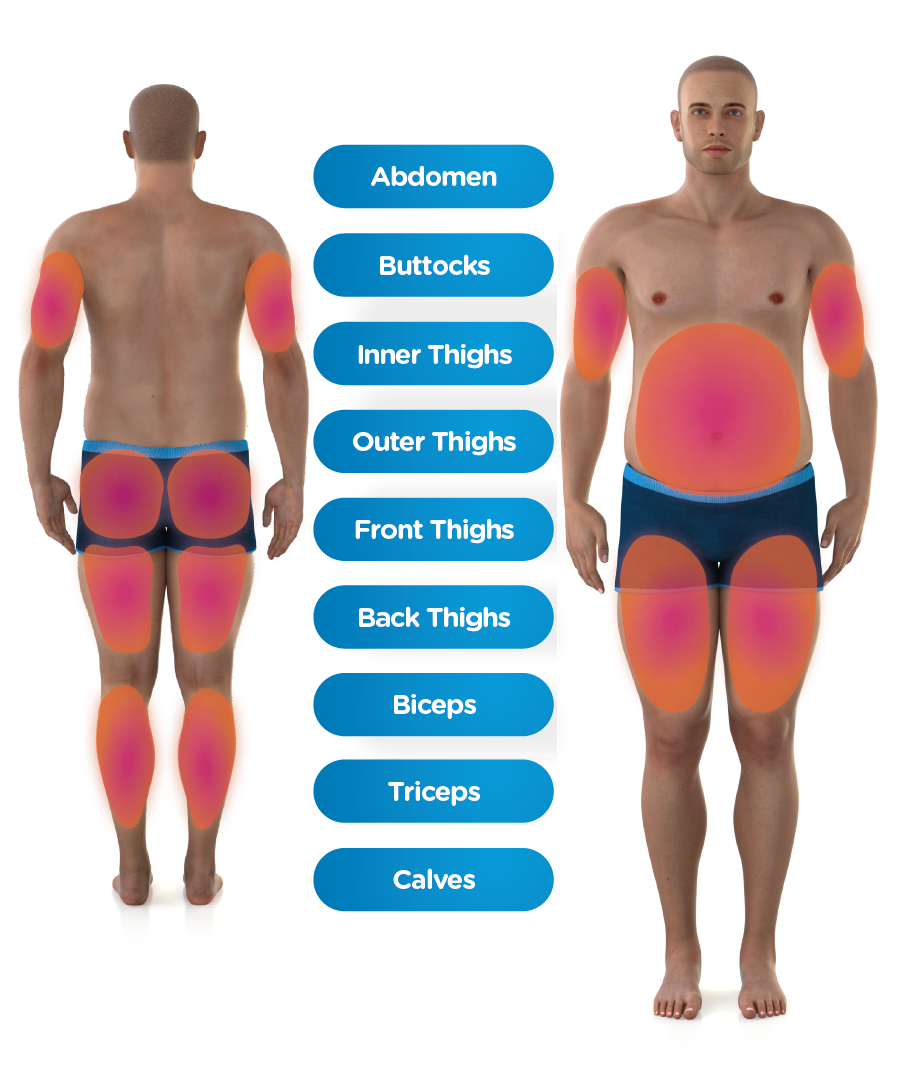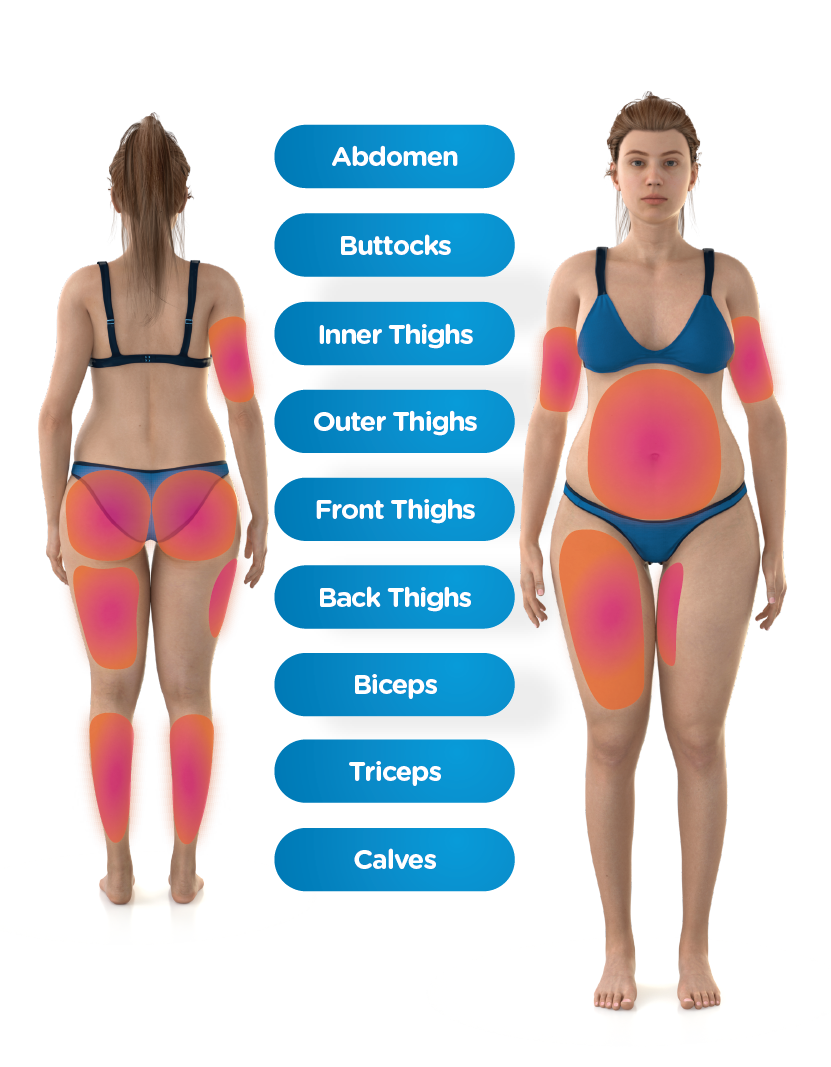 The EMSCULPT NEO treatment is a quick and painless procedure that requires no downtime, making it a popular choice for individuals with busy lifestyles who's looking to take their body to the next level. During the treatment, patients lie down while the EMSCULPT NEO applicator is placed over the targeted area(s). The applicator then emits HIFEM+ and RF energy, which cause the muscles to contract and the fat cells to heat up and ultimately break down.
The result is a more toned, sculpted body that looks and feels great. EMSCULPT NEO is suitable for individuals of all ages and fitness levels and can be customized to target specific areas of the body, including the arms, abdomen, buttocks, and thighs, and calves.
This extraordinary treatment not only yields aesthetic benefits but also actively enhances muscle growth, fortifies the core, and can even help alleviate back pain. It is particularly advantageous for athletes or individuals seeking to boost their core strength or optimize muscle recovery with post-op/post injury and muscle atrophy that needs strengthening.
Muscle atrophy strengthening
Speeds up recovery time. Perfect for post-op/post injury muscle atrophy strengthening .
Body sculpting
Reshape and improve the appearance of stubborn areas such as abs and buttocks.
Achieve fitness
Ideal for athletes or anyone looking to increase their core strength.
Reverse muscle loss
EMSCULPT NEO can effectively counteract  muscle decline, resulting in enhanced stability and balance.
Non-invasive
Emsculpt Neo is a non-invasive procedure that does not require any incisions or injections.
Convenient
Treatments only take 30 minutes per area, so you can get back to your day sooner!
No downtime
This treatment is non-invasive which means that there is no downtime after your session.
FDA cleared
FDA approved as a treatment to tone and strengthen abdominal muscles, as well as tone and lift the buttocks.
MORE BENEFITS OF USING RF & HIFEM+ TOGETHER:
ENHANCED BLOOD SUPPLY – Better delivery of oxygen and nutrients, faster regeneration and growth of muscles.

HEAT SHOCK PROTEINS – A significantly higher expression of heat shock proteins, which plays a crucial role in muscle hypertrophy.

INCREASED COMFORT – With pre-heated muscles, patients are able to reach higher muscle contraction intensities in a shorter time. This further improves the treatment outcomes.

FASTER RESULTS THAN EXERCISE – Studies show that EmSculpt Neo treatments activate muscle growth to a level roughly equivalent to 12 to 16 weeks of resistance training program.

MUSCLE MASS INCREASE – Sculpting of heated muscles leads to a volumetric growth (hypertrophy) and increase of muscle fibers (hyperplasia). On average, treated muscle groups grow by 25%!
At MD Muscle Recovery & Aesthetics in St. Petersburg, FL, patients can benefit from using EMSCULPT NEO to help achieve their desired body contour and fitness.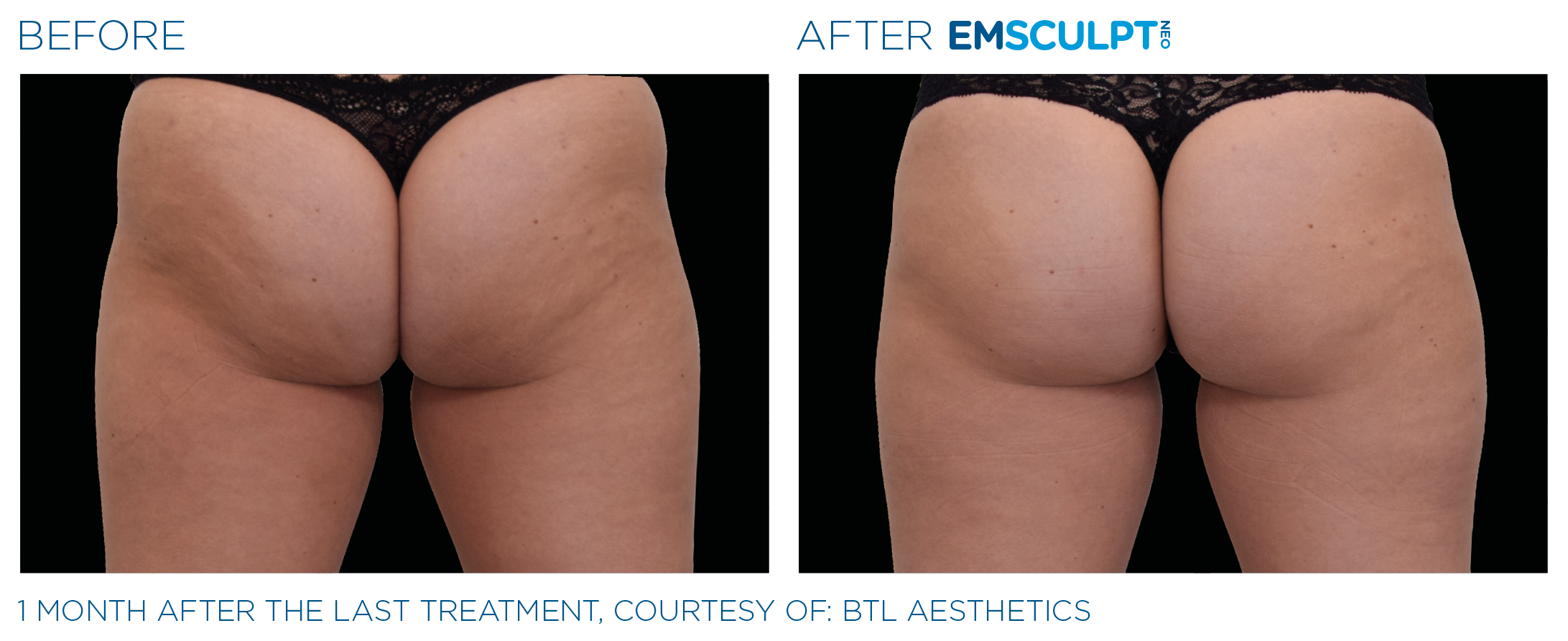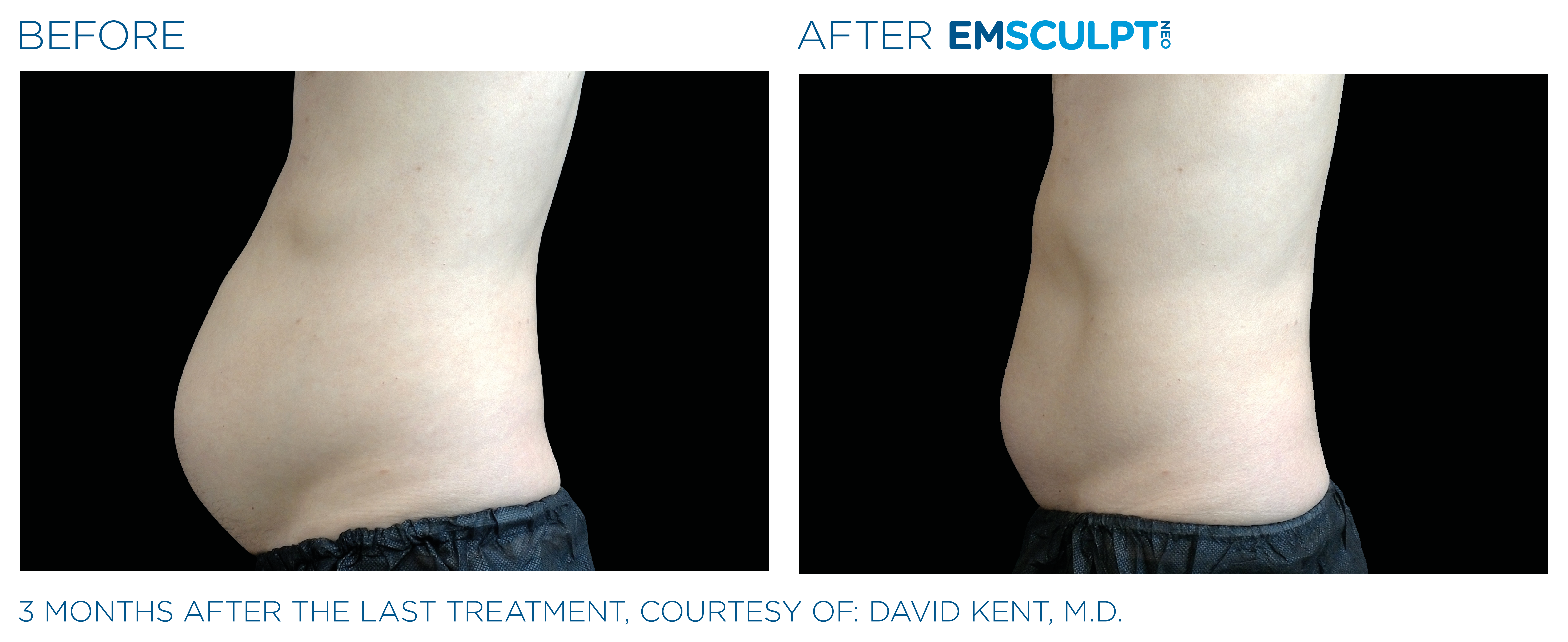 Frequently Asked Questions
Am I a candidate?
While everyone can benefit from EmSculpt Neo, not everyone is a candidate. Contact our office to find out if you are.
What is the treatment time?
30 minute treatment with minimum of 4 sessions scheduled 1 week apart. We can will help you create a treatment plan tailored to your specific goals.
Is there any downtime?
EMSCULPT NEO is non-invasive and requires no recovery or downtime.
What does it feel like?
EMSCULPT NEO feels like a pain-free, but intense workout.  Our skilled team maintains complete control over the intensity of the treatment, ensuring that patients are always treated at a comfortable level.
Does it really work?
YES! EMSCULPT NEO has been clinically tested for safety and efficacy through several clinical studies.
How fast will I see results?
Many patients can feel and see a difference as soon as two to three treatments. The most significant results however, are usually reported about two to three months after the last session and can even continue to improve for several more months after that.
If you're interested in learning more about how EMSCULPT NEO can help you, contact MD Muscle Recovery & Aesthetics in St. Petersburg, FL today.
Schedule Your EMSCULPT NEO Consultation Today!
Text or Call Us
Or
Fill out the form below and we'll get right back to you.
Address
995 16th St. North
St. Petersburg, FL 33705